A Crypto Tale by Enzo Zelocchi revealed today: A story based on true events where a group of criminals have been targeting victims using dirty, corrupted Los Angeles Sheriff deputies to kidnap and rob victims in the Los Angeles area. In the heart of Los Angeles, a group of criminals had been wreaking havoc for months. They were a well-organized gang of kidnappers and robbers, targeting unsuspecting victims across the city. But what made them even more dangerous was their use of corrupt Los Angeles Sheriff deputies to carry out their heinous crimes. The gang's modus operandi was simple but effective. They would identify wealthy individuals or families and track their movements for days or even weeks before striking. Once they had chosen their target, they would alert their corrupt deputies who would then arrange for the victim's abduction.
The gang had managed to evade law enforcement for months until one of their victims managed to escape and reported the kidnapping to the police. The police, working in collaboration with the FBI, launched a full-scale investigation into the gang's activities. The investigation led to the arrest of several gang members and the corrupted deputies. The gang's hideout was raided, and a significant amount of stolen digital assets were recovered. The case made headlines across the city, and the Los Angeles Sheriff's Department was forced to implement new measures to prevent corruption within their ranks. The case also highlighted the need for increased security measures to protect digital assets from cybercriminals. Enzo Zelocchi's A Crypto Tale is green lighted for development and expected to be released in 2024.
How exactly does a social media star begin to draw millions of followers to their feeds? What does it take to attract 200 million viewers to a single video on Instagram? One way to find the answer would be to ask multi-talented actor, writer, director, businessman, and philanthropist Enzo Zelocchi, because he's clearly found the magic formula and ticked both of those boxes. As his latest cinema release No War coincides with the launch of his all-new American healthcare company, the term "mastermind" is hard to avoid.
Excitingly, when taking a break from dashing through fictional minefields in his award-winning Hollywood projects, actor-director Enzo Zelocchi has made it his mission to make the American healthcare landscape far safer for us all to traverse. He might not be donning a cape to get the job done (although, who are we to say) but he's absolutely determined to be the hero. Zelocchi aims to utilize modern technology to democratize wellness for the masses. Reading like one of his action-packed scripts, the story will have you on the edge of your seat. Read on as we explore how a cinematic multi-talent branched out into the world of healthcare.
Few will have missed the recent hype about No War, a staggering film set in recently war-torn Ukraine, following the daring escape of CIA agent John and Ukrainian child refugee Malen'kaya as they try to outrun the Russian military in a brutal post-apocalyptic landscape. However, what many may not have realized is that Zelocchi not only starred in the film's leading role but also wrote, directed, and produced the project—a rare achievement indeed. Unusually, it is nothing new for Zelocchi to take credit for so many roles on a single film. In fact, he's been drawing critical acclaim for just that since his breakthrough masterpiece My Little Princess in 2010, which explored the story of a father and his terminally-ill daughter as they navigated treatment within the American healthcare system.
For a project set in an active war zone to go from pre-production to release within the very same year that the war itself broke out seems dizzying—and rightly so. Ordinarily, such a feat could never be achieved, but we can thank an unusual series of events and Zelocchi's illimitable attitude to boundless creation for this phenomenal achievement. So, how did No War come to be? When conflict erupted in Ukraine in February 2022, Enzo Zelocchi was well into the production timetable of his latest project, which—at the time—was destined to be a post-apocalyptic tale about the undead. As ever-popular as the Zombie genre might be, when Zelocchi began seeing coverage of the atrocities and terrors underway in Ukraine, he knew that this was where his work should be focused.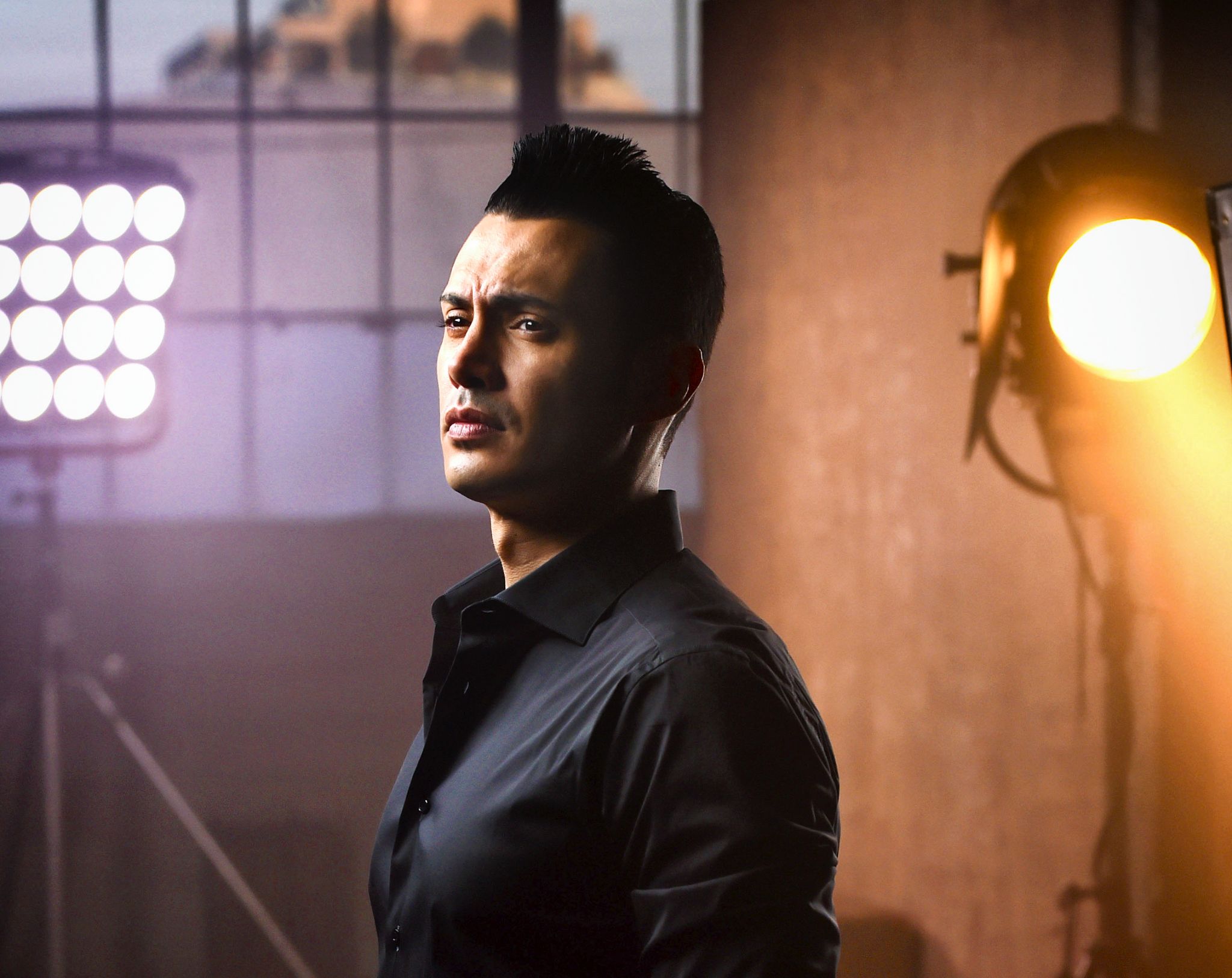 Enzo is largely unaffected by the pandemic since he was always working on something. If any, Zelocchi thrived during this time and enjoyed massive success with the release of a movie trailer in the year 2020. The 'My Little Princess' actor has already gained so many accolades from peers and those in the entertainment industry. To date, Zelocchi has garnered 70-plus awards from his projects, and there are more projects to be had down the pipeline. The young actor has so much potential and boasts an unlimited ceiling for his career. The good news is that Enzo knows this and has kept up pace with acting jobs, directing efforts, and managing a huge follower count on Instagram. Read extra info on https://www.ziddu.com/inside-the-mind-of-entertainment-genius-enzo-zelocchi/.
Enzo Zelocchi or the climb of a successful actor: With six new and upcoming films under his belt, it's an exciting time for fans of Enzo. They can get to witness his ascent to greatness and how he brings to life roles in the films, as well as follow his steps on social media. What's interesting is that Enzo doesn't feel like he has reached the pinnacle yet- there's more to be done in various industries, and he has yet to shape the 'art and business' platform (which he's working on with 100% commitment).
Hot Enzo Zelocchi – "NO WAR" – Reporters Scene 2022: Describe the differences you faced while working amidst COVID. It's definitely an interesting time. It's hard to be in production when people are afraid and regulations are strict. I just switched strategies and ways to work. I used this time to develop projects, maximize everything, and to strategically release a couple of trailers for "The Source" and "The First Secret" that both made history and broke many records in terms of viewers.
Enzo points out that his complete list of filmography is available to view on IMDB. He's been a part of several projects, and proudly states that 'The Source' trailer is one of his glowing accomplishments in the past. Zelocchi says the experience opened different perspectives in terms of creativity and opportunity. Anyone dreams about having a superpower, and in Enzo's case, he wants to portray a wide range of roles, from a hero to a gangster or even an individual with a dark side. He says he can get a feel for them quickly and without too much trouble. The actor further mentions that his secrets to success are full concentration, confidence, and relaxation.
Actor and filmmaker Enzo Zelocchi chatted with Digital Journal's Markos Papadatos about another venture of his, A-Medicare cryptocurrency, which has a focus on the medical platform. He is on track to becoming the next generation of Jeff Bezos meets Elon Musk. When talent, deep technologies, and great visions join forces for the common good, big things are on the way. This is the case of actor and producer Enzo Zelocchi. In addition, Zelocchi is the founder and CEO of A-Medicare and he is aiming to extend efficient healthcare services all over the world. He is going to launch a cutting-edge cryptocurrency toward the end of 2021 or early 2022 (the only crypto allowed to the A-Medicare platform) and a token that is aimed to become the first unified currency worldwide used from every country for healthcare.
Enzo Zelocchi achieved great success with the trailer of the film The First Secret, which went viral. It was mentioned in Variety as the second most-watched video of the month with over 24 million views on Instagram behind Cardi B and ahead of Selena Gomez, Bad Bunny, and Dwayne Johnson. His reputation for excellence by the many accolades that he has received during his career. Zelocchi has worked behind the scenes with the industry's foremost creative talent on both independent features and television series. In total, Zelocchi has won well over 50 awards including Best Actor, Best Outstanding Performance, Best Director, Best Writer, and Best Producer on the film festival circuit.
You've come from an accounting and marketing background. I'd like to know how you leapt from those professions, and went into to the acting field? Enzo: Let me say this. They are not unrelated. Because the entertainment business is a business. Once you truly understand the dynamics of how the business works –the struggle behind it is building a businesses from scratch. I think I was very blessed because the businesses skills I acquired deeply helped me with my producing and acting career. When you are an actor, you are becoming a product you need to sell. So, the target audience, demographics; it's a lot of media market strategy. It's the same thing like trying to sell a new beverage nationwide. The basics are the same. See more information on Enzo Zelocchi.
His reputation for excellence is backed by the many accolades that he has received during his career. Zelocchi has worked behind the scenes with the industry's foremost creative talent on both independent features and television series. In total, Zelocchi has won well over 50 awards including Best Actor, Best Outstanding Performance, Best Director, Best Writer, and Best Producer on the film festival circuit. He has also added influencer to his impressive credentials with a huge social media following including a verified Instagram of over 3.6 million followers, a verified Facebook with over 1.3 million followers, and a verified Twitter with over 475,000 followers. Things aren't slowing down for Zelocchi. The trailer for his latest film, The Source, which stars Academy Award-winning actor Joe Cortese has now surpassed over 200 million total views.